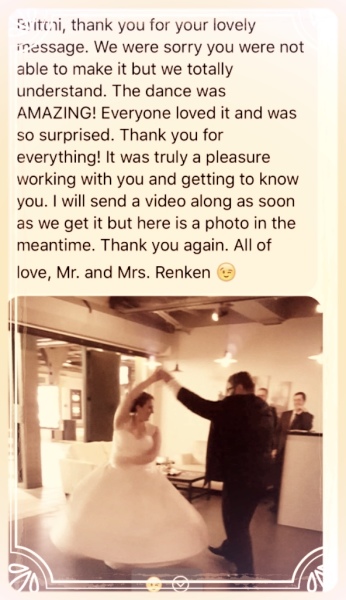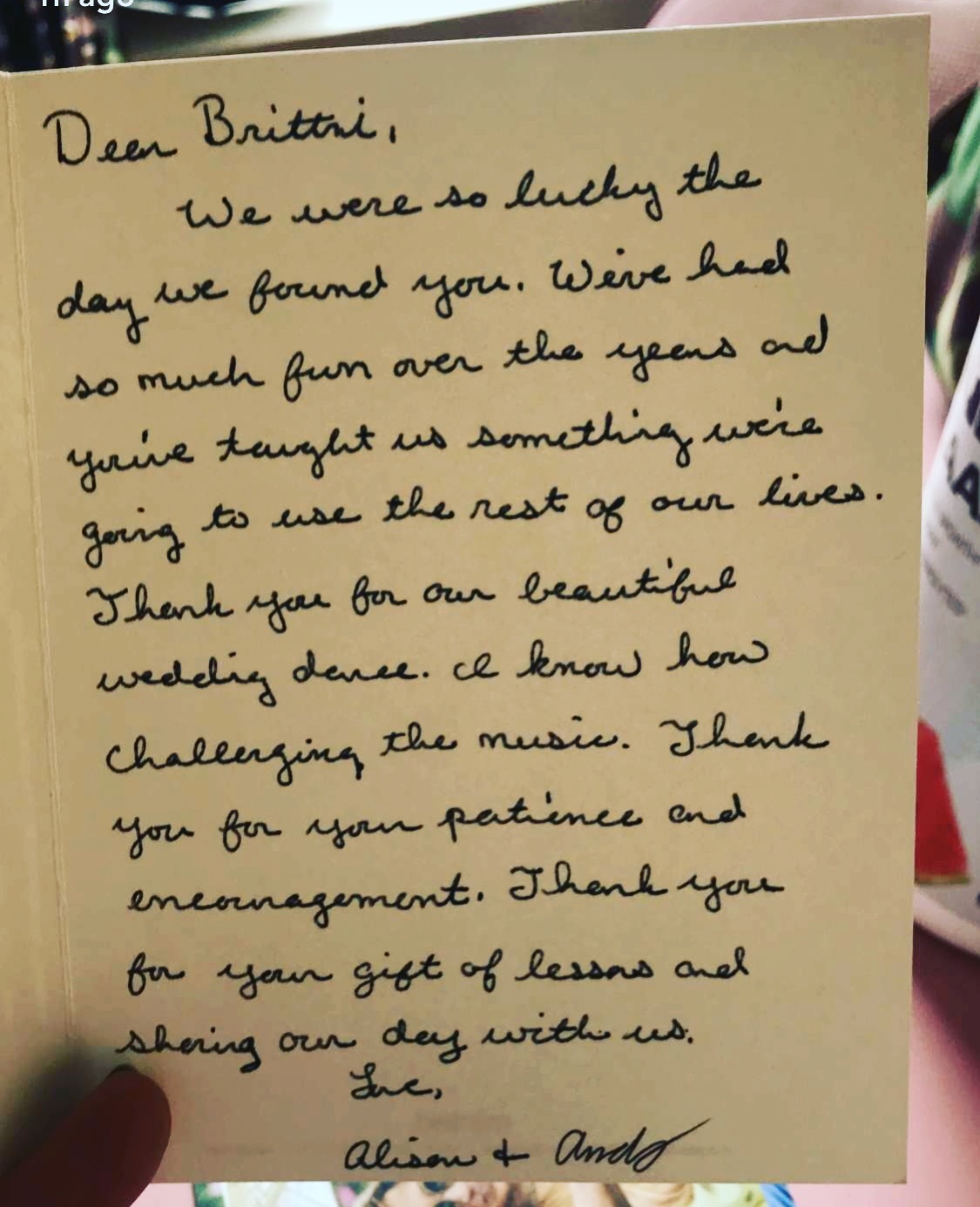 Brittni is an exceptional dance instructor. She is great to work with. She took my non salsa dancing boyfriend and created a monster. He now has the confidence to dance anywhere we go. I knew the basics of salsa dancing and she helped me improve my moves. She has the patience to guide every step of the way. I highly recommend Brittni. We will definitely be calling on her again!
You both are wonderful! I almost cried when I read your review! So absolutely wonderful! I am so glad he had the confidence now! You both are why I teach! Thank you! 🙏😁

Silvia V.
​

Brittni Thorne is a fantastic dance instructor! I have really enjoyed each and every lesson. Not only is she a reputable person, but she also helps you with your goals! Couldn't ask for a better instructor!

Jason W.
Two lessons down, and things are going well. Brittni is very patient with us and we look forward to continuing our lessons with her.


Cecilia T.
​